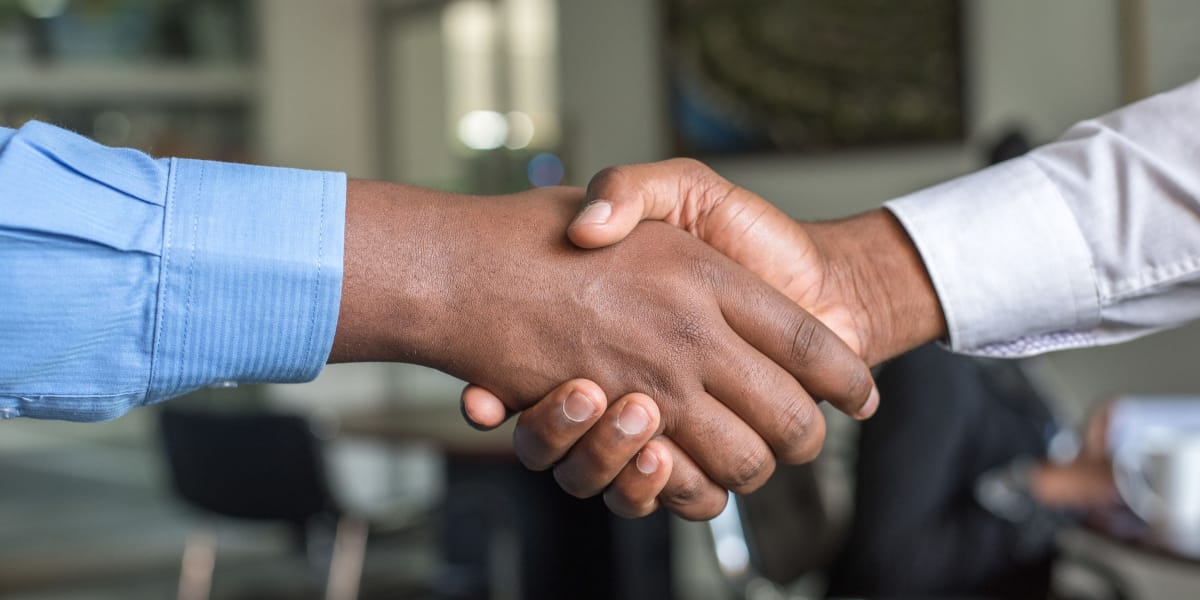 The relationship between shippers and third-party logistics companies is an important one. 
The shipper relies on the 3PL to get its goods to warehouses and into the hands of customers in a timely manner and in great condition, while maintaining favorable profit margins. The 3PL relies on the shipper for a steady stream of reliable business.
Sometimes, miscommunication and misunderstandings can lead to conflicts that erode the relationship between shippers and 3PLs. 
To keep your business running smoothly, here are 4 tips for improving your relationship with your 3PL:
Set Expectations
Starting your relationship with your 3PL off on the right foot is essential to maintaining a solid relationship moving forward. 
One of the biggest problems that can arise between shippers and 3PLs is a misunderstanding of the expectations. Whether that means that something out-of-scope is requested or one side isn't completely sure what the contract states, these difficulties can be warded off by careful review and understanding of the contract.
When you begin negotiating with a 3PL, be sure to carefully look over the contract you're given. Ask questions about anything you don't understand, and look for items that may be missing. 
For example, if you ask for something out-of-scope of the contract and the 3PL agrees, does your contract clearly specify how much you will be charged for that request, or how you will be notified of the charges?
If necessary, have your contract looked over by an attorney familiar with business contracts to ensure all the important items are covered and that you get all your questions answered.
Communicate Effectively
Just as in personal relationships, good communication is key to a successful business relationship.
There may be times when your dealings with your 3PL may be frustrating, such as when a deadline is missed or when a shipment is damaged. However, it will help nothing if you call up your 3PL and let loose with yelling and screaming.
Instead, take some time to calm down and think rationally about the problem before you make a phone call. Where did things go wrong, and what could be done to improve the situation in the future?
If you approach your 3PL in the spirit of looking at ways to make improvements and prevent further issues from happening, your feedback will be better received and your working relationship will remain intact.
Understand the Business
Even though you work closely with 3PLs in your business doesn't mean you understand their business fully, and vice versa.
Take some time to talk with your 3PL provider about the integral steps and needs in their business, or research 3PLs on your own. Your 3PL provider will be grateful that you've taken the initiative to try to understand all the problems that stand in their way.
While getting a product from one side of the country to the other in two days' time may seem easy to you, issues such as driver shortages, weather conditions, and road work may make the job more challenging for your 3PL.
Knowing and understanding the unique needs your 3PL has and the challenges their business model presents can help you be more compassionate when problems arise.
Provide Feedback
Rather than waiting until an issue arises to contact your 3PL, take some time every so often to provide positive feedback on your experience.
If a shipment arrived ahead of schedule, or you got great feedback from a customer, pass that along to your 3PL provider.
Taking time for these little moments of offering feedback helps ensure that your working relationship with your 3PL is built on a mutual desire to do great work, building a positive foundation for the rest of your contract.
Think about it: You love hearing all the great reviews on your product from your customers, and your 3PL enjoys the same positive feedback!
Customized Warehousing & Shipping on the East Coast
For more than 35 years, the team at Cannon Hill Logistics has provided exceptional, individualized third-party logistics solutions to small- and medium-sized businesses all over the world.
Whether you just want someone to handle your off-site warehousing needs or you need a firm to handle the entire process of getting your items into your customers' hands, Cannon Hill Logistics has the team and talent necessary to make that happen. 
We pride ourselves on designing customized solutions to meet the unique needs of each of our clients. Call today to get started! 800-822-4747