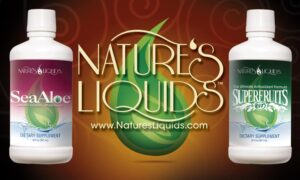 Cannon Hill Logistics is pleased to announce a new fulfillment client!
Nature's Liquids, home of SeaAloe and Superfruits GT, was founded in 2006 and is based in Carlsbad, CA. We are the exclusive owners of the SeaAloe formula, with the legendary Sea Vegetables, Hand-Fillet Aloe Vera, Quadruple Strength Pau d' Arco and Four Fruit Juice Concentrates that started the Whole-Food Liquid Vitamin craze two decades ago. Nature's Liquids also owns and distributes an antioxidant formula called Superfruits GT.
Nature's Liquids has developed into the premier resource for whole food liquid nutritional products. Our flagship product, SeaAloe, has a 21 year history of being one of the most complete liquid vitamin and mineral supplements available. Nature's Liquids has continued with its high standards with the launch of Superfruits GT. We look to a future filled with wonderful results with Superfruits GT; just as its counterpart, SeaAloe, has delivered over the years.
To place an order please call 1-800-732-1150