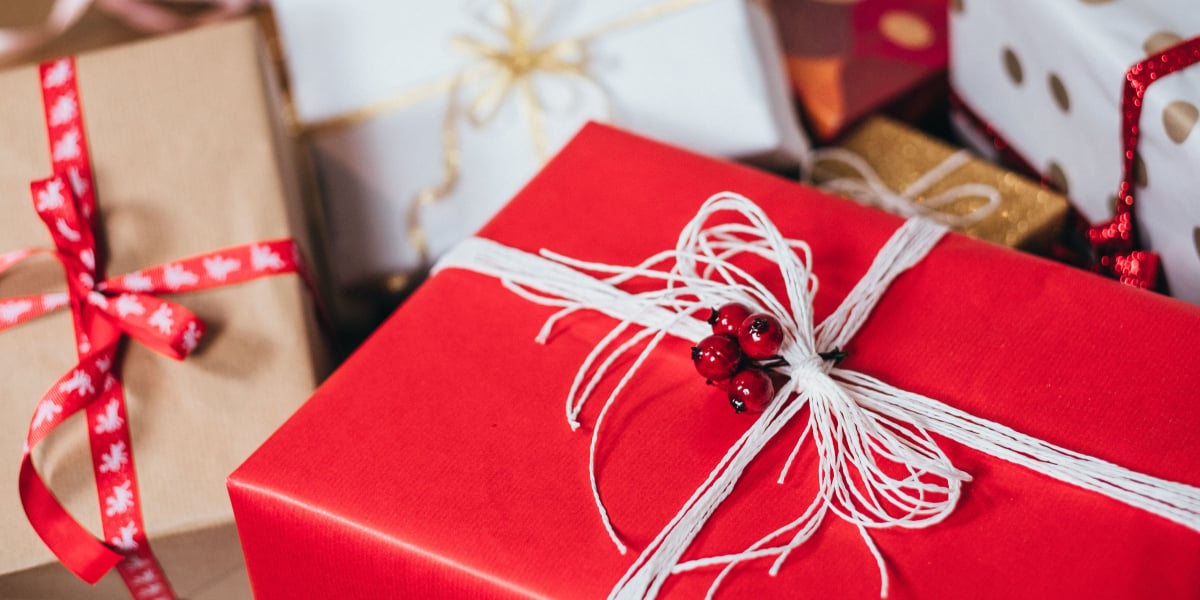 As the leaves begin to change and the days get darker, many businesses begin thinking seriously about the holiday selling season.
For many retail businesses, the time between Thanksgiving and Christmas Eve brings in the largest amount of sales all year, making that month crucial to a business's profits and success.
To prepare your business early for this holiday season, here are 6 things you need to get started on today:
Hire Seasonal Employees
The holidays can be exceptionally busy for many retail businesses. Between the added customer orders, employee vacations, and seasonal illnesses, your business could fall woefully short on staffing, causing stress, overtime, and low morale.
To combat this potential problem, consider hiring seasonal help for your business.
Whether your struggle comes in people to pick and pack orders, handle customer service requests, or staff a storefront, finding those extra hands early in the year prevents rushing to find more help at the last minute.
Start your search at least six weeks in advance of the start of the holiday season so you can interview, hire, and train seasonal employees before the rush starts.
If hiring seasonal help is too stressful to you, consider contracting with a third-party logistics company. They can handle many of your seasonal needs – shipping, returns processing, customer service, picking and packing, and more – for less hassle than finding people on your own.
Set Holiday Schedules
Long hours and days off make scheduling during the holiday season even more complicated.
Be sure you're clear with your employees on your policy for asking for days off around the holidays to avoid confusion and frustration. Do you block off vacation requests surrounding a major holiday? Are some employees able to take vacation days around holidays and some aren't? What days are your facility closed?
Get ahead of the game and send an email or note to all employees outlining holiday schedules. Include official holiday closure days, who can take vacation when, and your policy for requesting vacation days.
Try to send this communication early, by mid-September at the latest, so employees have ample time to make and change plans if necessary.
Add Extra Stock
Keeping pace with the orders that roll in during the holiday season is key to a less stressful time for everyone.
If you run out of a popular product, you add more work for your customer service team and potentially lose out on sales as people take their business elsewhere.
To prevent shortages at key ordering times, start stocking up on popular products early. 
Are you planning to run a special during the holiday season? Have plenty of extra on hand to cover not only your planned orders but unexpected additional orders.
Look through your past years' holiday sales, as well as sales patterns from the past several months and industry trends. This can help you identify which products you will need to have extra of to help keep up with sales and avoid shortages.
Start Holiday Marketing
Sometimes, the key to a successful holiday season is all in marketing your business to the right people.
Attracting new business is great and should absolutely be part of your holiday marketing plan, but don't neglect current and former customers. Send out marketing emails to those who have already purchased from you, offering a special insiders' discount or early access to deals.
Leverage all your available options in creating your holiday marketing plan, including email marketing, your website, social media, and any print or TV marketing you may purchase. 
You don't have to dump tons of money into your holiday marketing, but truly understanding your customers, where they are most likely to see your marketing, and what motivates them to make a purchase can make all the difference.
And don't wait until November to start planning your holiday marketing – The earlier you begin creating your plans and campaigns, the better they can be!
Focus on Customer Service
The holiday season is a stressful time for everyone, retailers and consumers alike.
As a result, tempers can be short, and things that seem small and insignificant at other times of the year can quickly escalate.
To prevent a public relations nightmare, train any customer-facing employees in proper customer service and complaint escalation techniques. Handle requests for exchanges or refunds quickly and, if necessary, with a little extra something to help smooth over the customer's frustration.
Killing your customers with kindness will go a long way, and can help defuse a tense situation.
Check Your Website
During the holiday season, your website is likely to get more hits than it does during the rest of the year.
An easy-to-navigate, functional website will help you get more completed orders. If your website is too slow to load, seems buggy, or makes it difficult to find the products and information customers want, they'll leave and take their business elsewhere.
First, check that your website is loading quickly and doesn't have any technical errors. If that all looks good, do a scan to ensure that all pricing, shipping information, return policies, and other information on your website is correct.
If you need to, enlist a professional to help you make quick work of checking through your website and fixing any issues. 
Logistics Help All Year Long
Getting your products from the shelves into the hands of your customers as quickly as possible is a key part of the success of your business. At Cannon Hill Logistics, we can help with every part of the process, including warehousing, shipping, picking and packing, and returns processing, so you can focus on providing great products to your customers.
We work with a variety of businesses throughout the world, and our convenient location on the East Coast allows us to ship to most of the United States within a few business days.
Let us design a customized logistics solution to meet your needs – Call today for a quote!