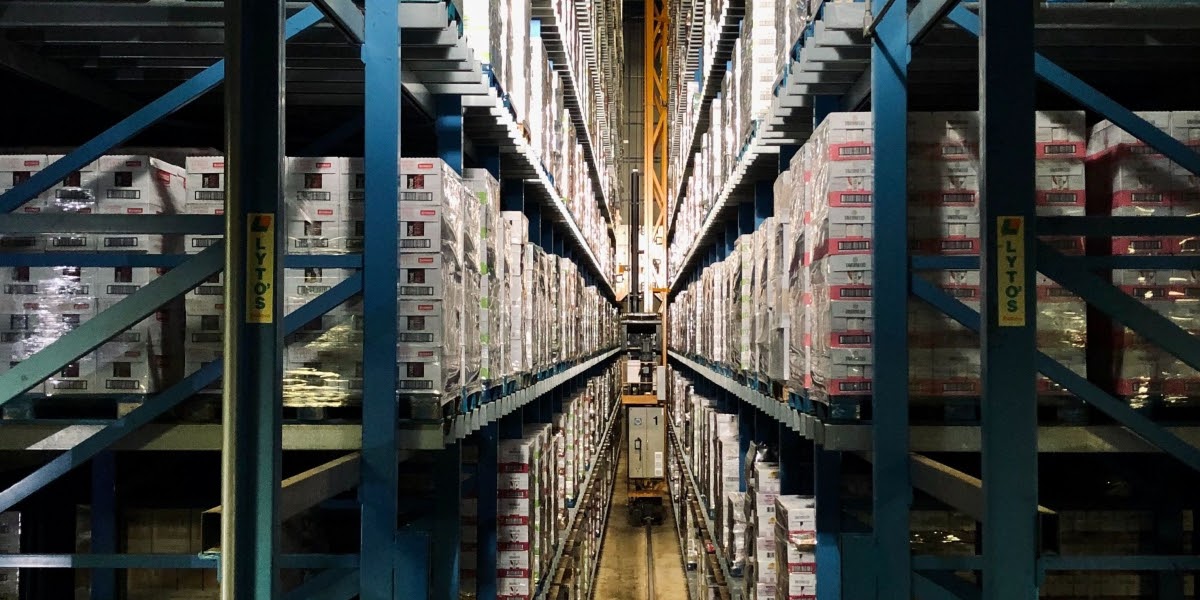 Every business faces growing pains, with the need to add employees, reconfigure product offerings, and reevaluate vendored services striking at what may seem to be the most inopportune times.
One way that many business owners feel the pinch of growth is in their fulfillment strategy, with unhappy customers or exorbitantly priced shipping fees often driving the change.
If you're thinking it may be time to reevaluate your business's current fulfillment strategy, here are 5 signs to look for:
You Can't Keep up with Increased Order Volumes
Every business sees unexpected boosts in demand for their products, with these temporary jumps causing difficulty fulfilling orders on time.
However, if you experience a prolonged increase in demand, leaving you scrambling more often than not, your fulfillment strategy may need to be reevaluated.
If you're consistently struggling to send out products on time, your customers likely aren't receiving the highest level of customer service possible. And if your customers are dissatisfied, they're less likely to return to you for repeat business, recommend you to their friends, and to leave a positive review for your business.
When you aren't able to effectively provide solid service to your customers, you risk your business's longevity and success.
Instead, outsourcing your fulfillment services or increasing the amount of fulfillment services that you outsource can help you better respond to increased order volumes and provide consistently good customer service.
You're Running Out of Space
Real estate is expensive, no matter where you operate. But if you live in an area where space is truly at a premium, it can be difficult to run your business effectively if you're cramming all your products into a space that's too small for your needs.
In situations where you're running out of warehousing and storage space, you're faced with the choice to buy or rent more space or outsource your storage needs.
Depending on where your business is located, choosing to expand your warehousing space may be a next to impossible feat. Some markets are so hot that there's very little extra space to be found and, when you can find the space, it's prohibitively expensive for a small business to rent.
By outsourcing warehousing, you get flexible storage space as your business grows without having to foot the entire bill for rent and upkeep. Instead, you pay a fee to the warehousing company, and the expenses of the warehousing space are shared by all that company's clients.
You Want to Focus on Other Parts of Your Business
Running a small business means you're tasked with a variety of individual things, from marketing to product development, customer service to shipping. 
As your business grows, the amount of time your shipping tasks take up in your daily schedule can easily keep you from focusing on other, equally important, aspects of running your business.
If you've been considering offloading some of the items on your to-do list to help you spend your time on other neglected areas of your business, it may be time to reevaluate your fulfillment strategy.
Your skills are uniquely suited to the higher-level portions of your business, such as product development, networking, and marketing. Rather than spend your time working on projects and tasks that can really move your business forward, you're buried in processing and packing orders – a task that could easily and capably be handled by someone else.
Your Business Has a Seasonal Sales Cycle
Many retail businesses have seasonal sales cycles, whether they be tied to holidays, seasonal changes, or back-to-school time, demand for products ebbs and flows with the calendar.
This fluctuation can make staffing and shipping management difficult, as you need greater capacity and staffing to handle higher order volume during certain months of the year, but not during others. As the business owner, much of the recruiting, hiring, and firing falls on your shoulders, adding yet another task to your never-ending to-do list.
Rather than stress about having to find enough temporary health to cover your business's seasonal boost – and then having to let those temporary workers go at the end of the season – finding a partner in your business's fulfillment services makes seasonal fluctuations easy.
Your fulfillment partner handles the recruitment, hiring, and firing, and also manages staffing without you ever knowing the difference. No more having to rush to cover for a bunch of sick employees!
Your Labor Costs Are Soaring
For many small businesses, labor costs are among the largest portion of their regular expenditures. And having to suddenly hire more people to cover increased demand for products can put a company's carefully balanced finances in a bind.
If your business is facing much higher warehouse labor costs than anticipated, whether because you need the extra help or you have to pay each employee more to meet a new state minimum wage, you may need to reevaluate whether or not you want to keep your fulfillment in-house.
By utilizing a partner in your fulfillment services, you can spread the labor cost among several other businesses, decreasing the overall cost for everyone. This means more money back in your budget and less stress in the long run.
Experienced Fulfillment Services on the East Coast
For more than 35 years, Cannon Hill Logistics has served small- and medium-sized businesses with all their logistics and fulfillment services needs from our facility conveniently located on the East Coast. We know there's no one-size-fits-all solution to cover every business, and we make it our mission to design individualized packages to meet your needs. Call today for a quote!